They've taken over the garage . . .

There are 4 rows of shelving with PCs, but only the top 2 are visible on the left wall.

I've really got no idea what's hiding on the two bottom shelves on the left wall - most
likely old stuff I collected well over 25 years ago now, so probably 286's and 386's.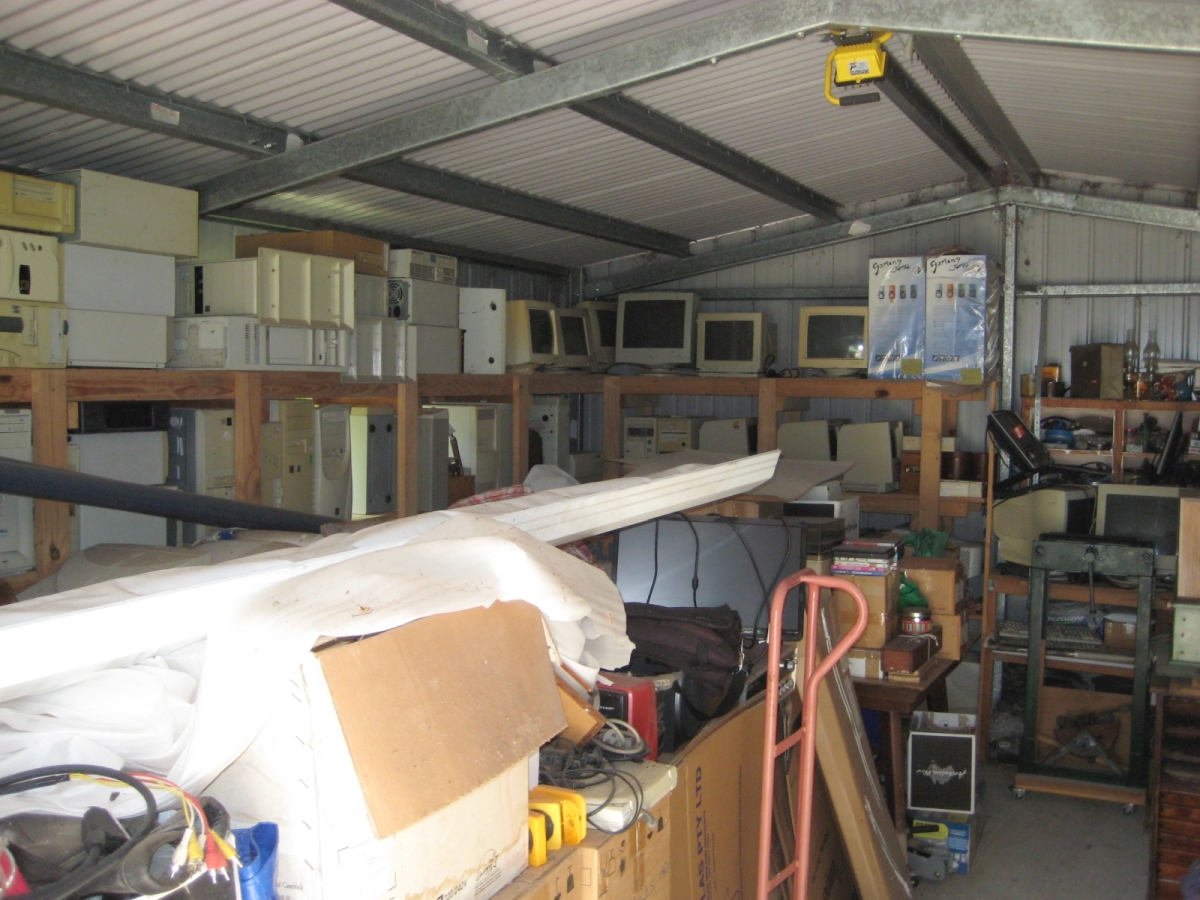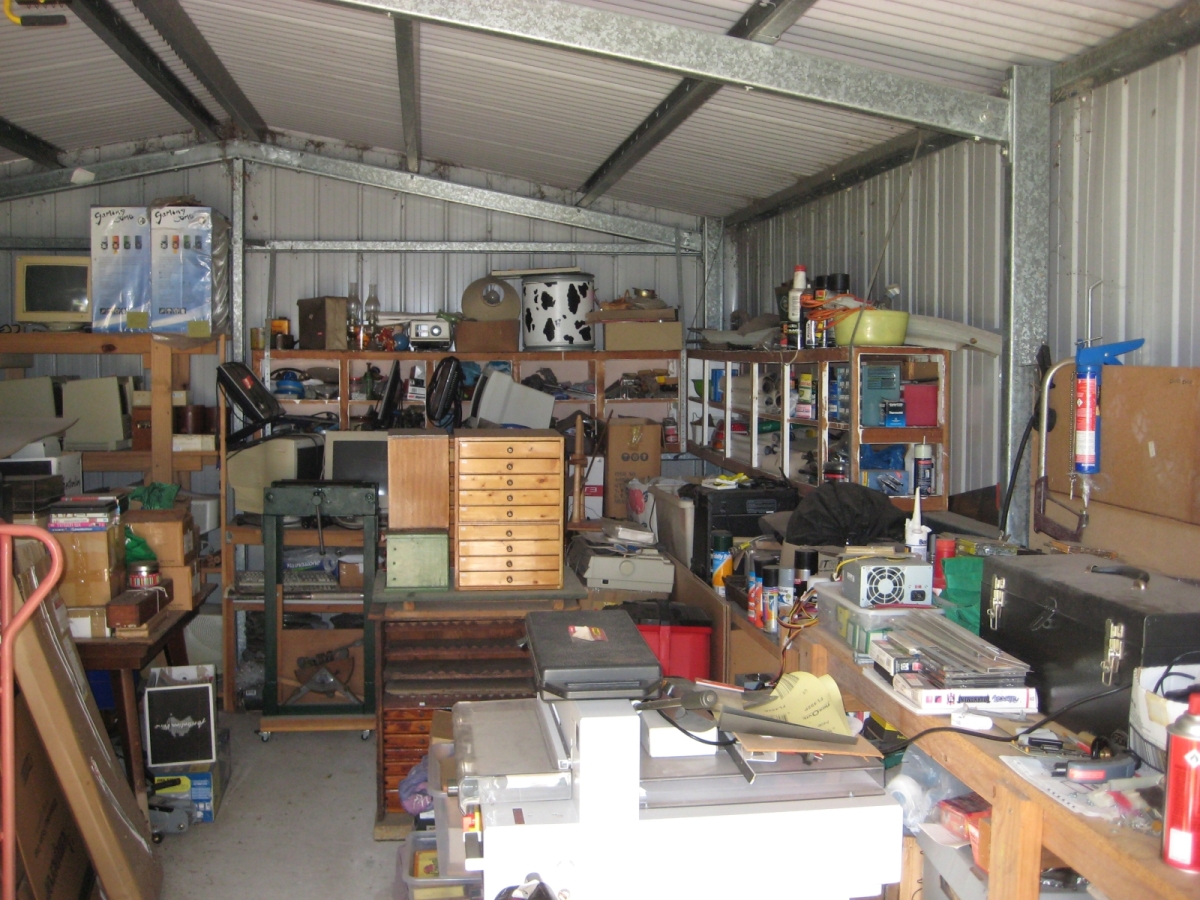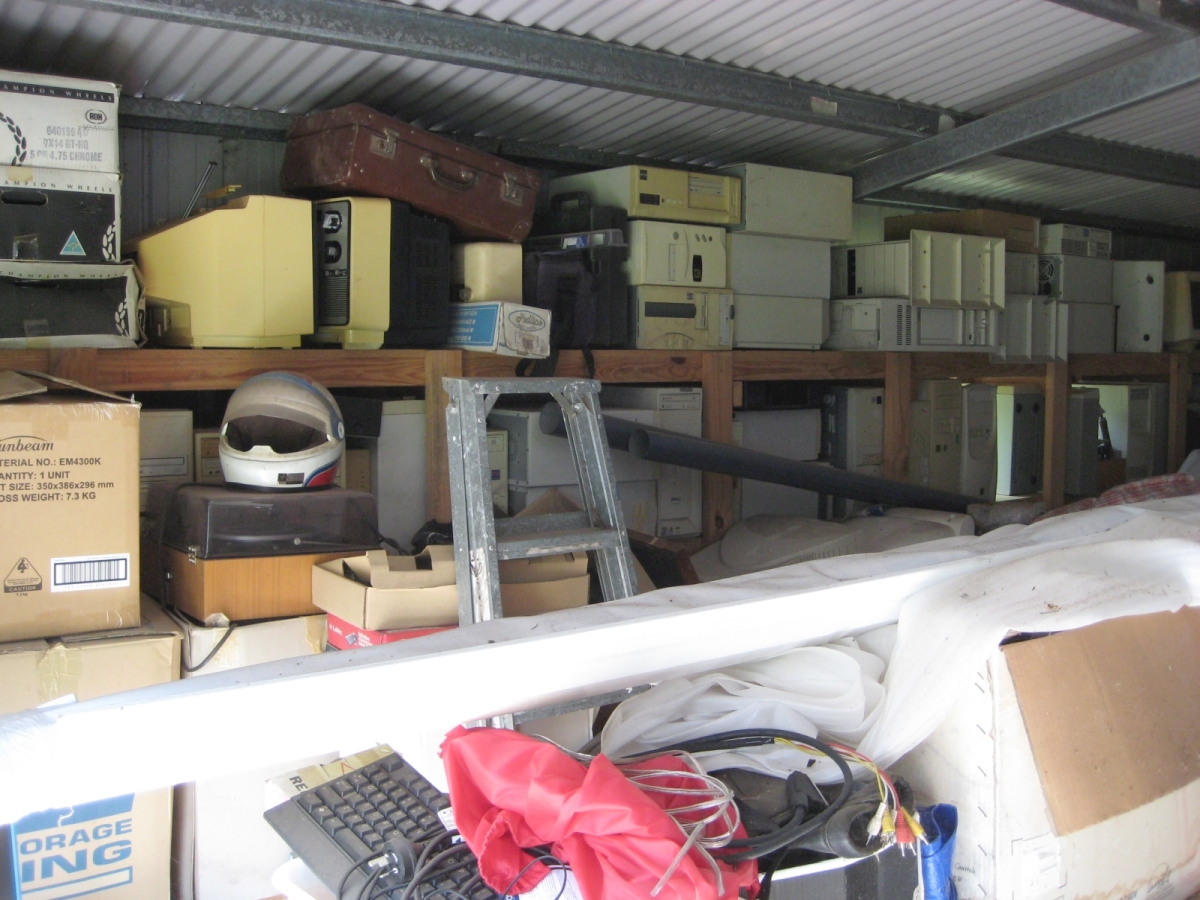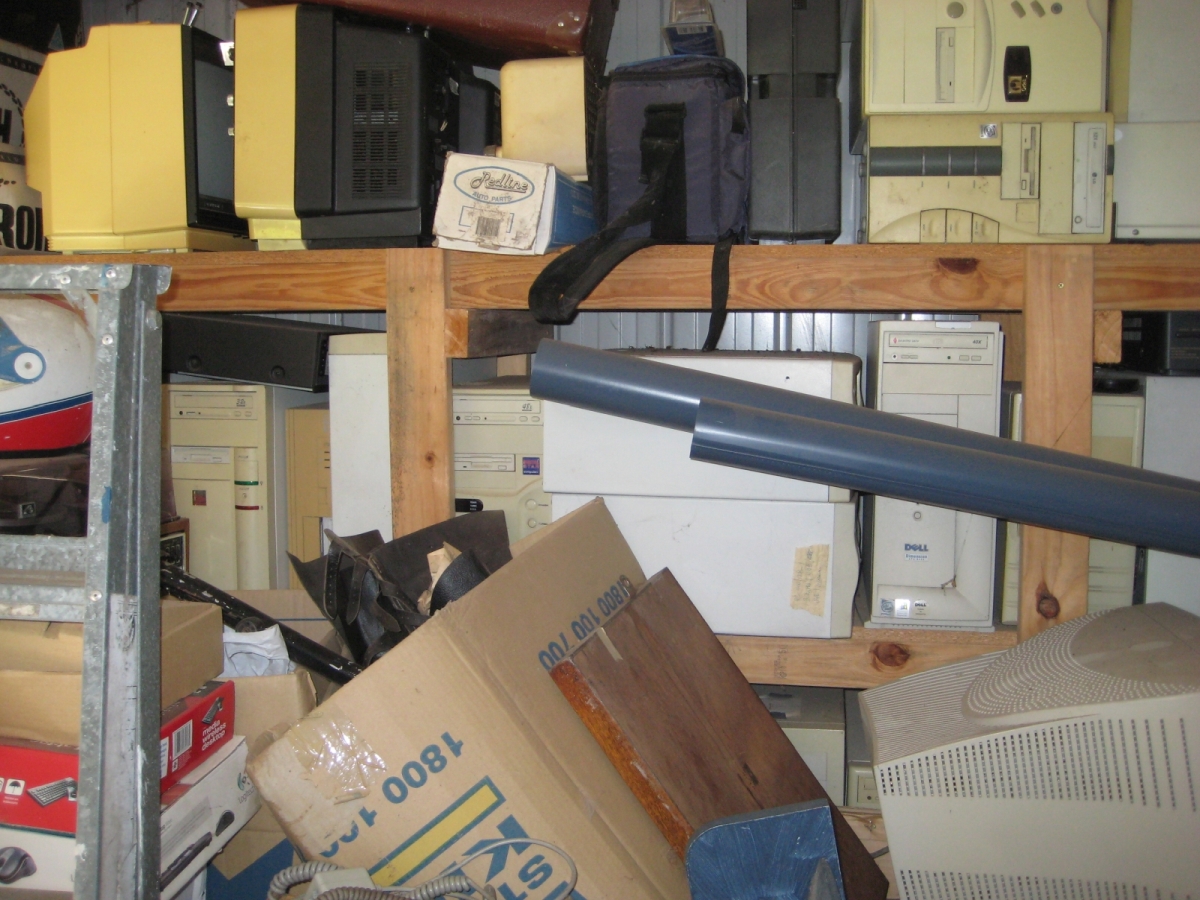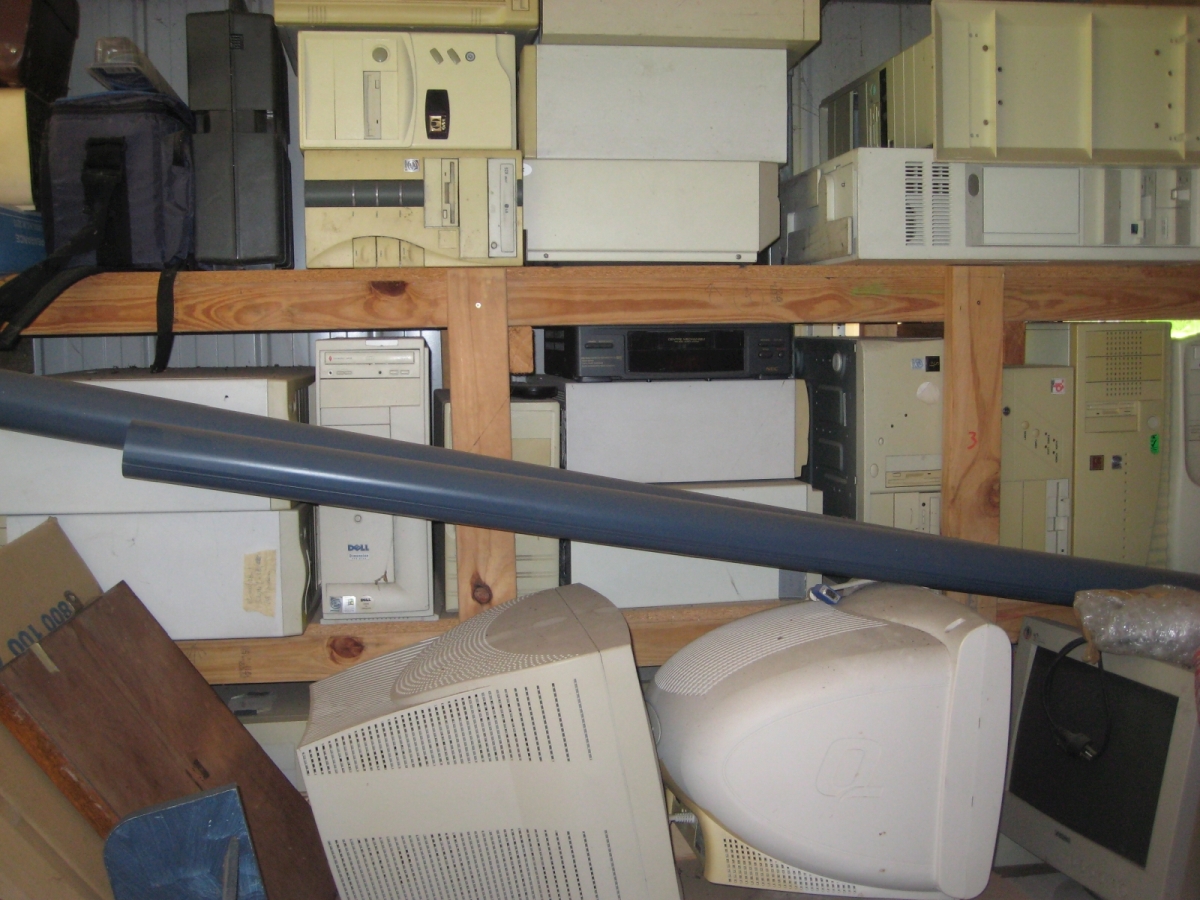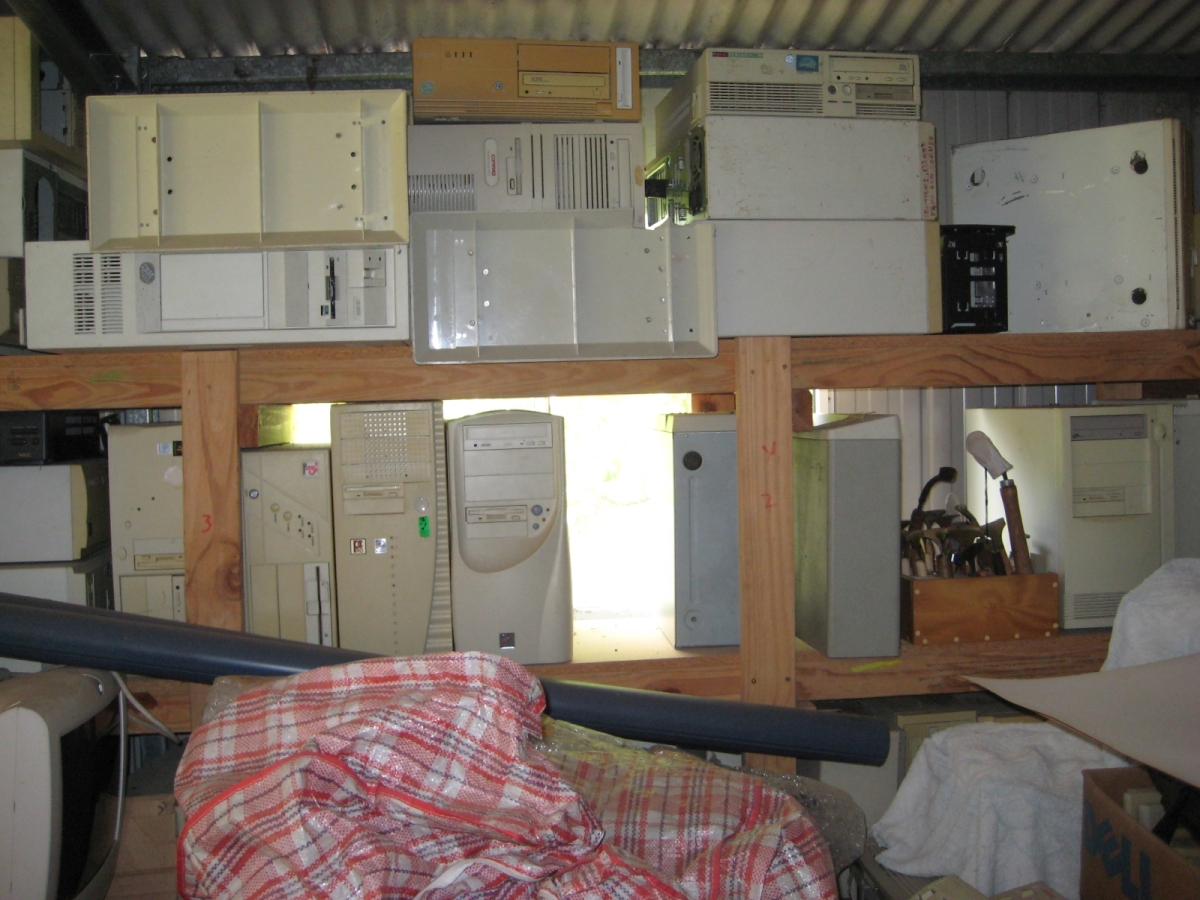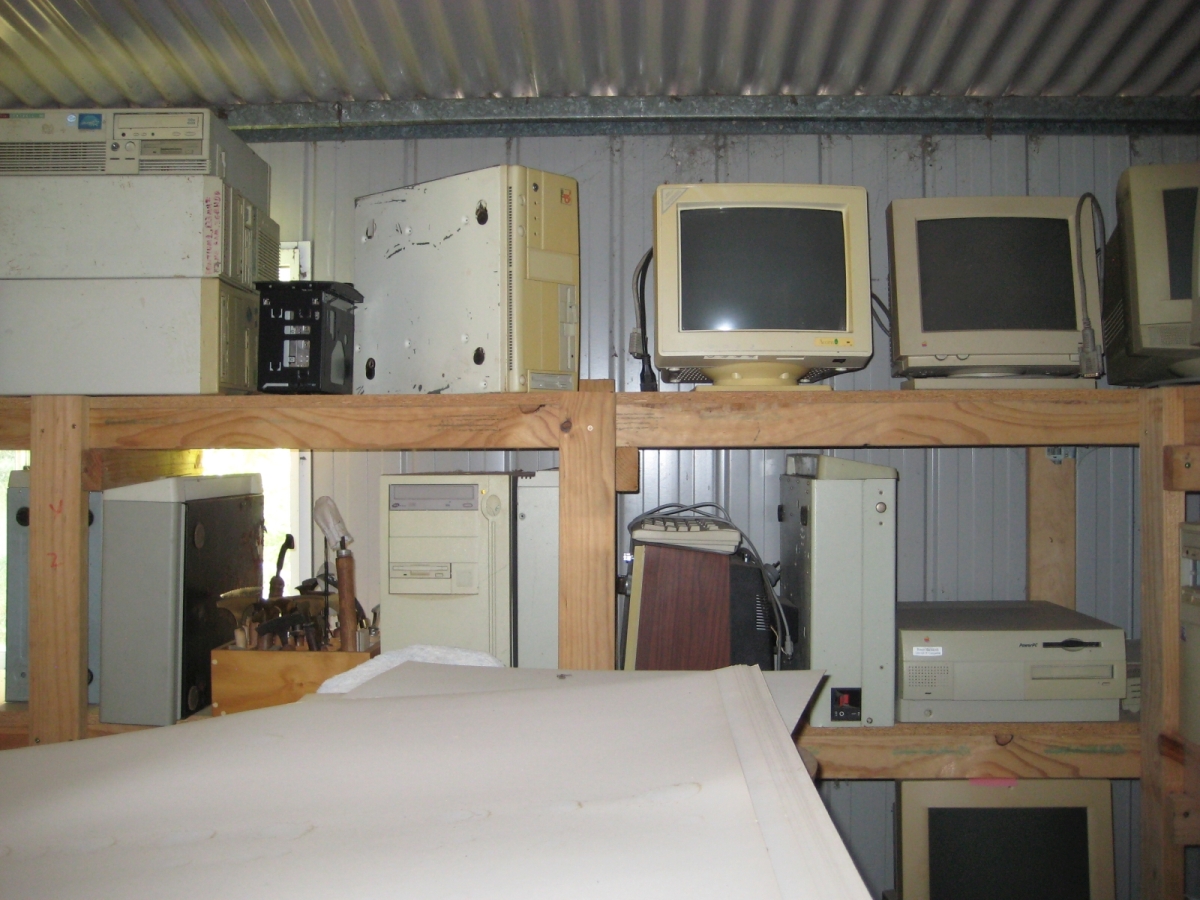 The Acorn and MACs work, not sure about the 286.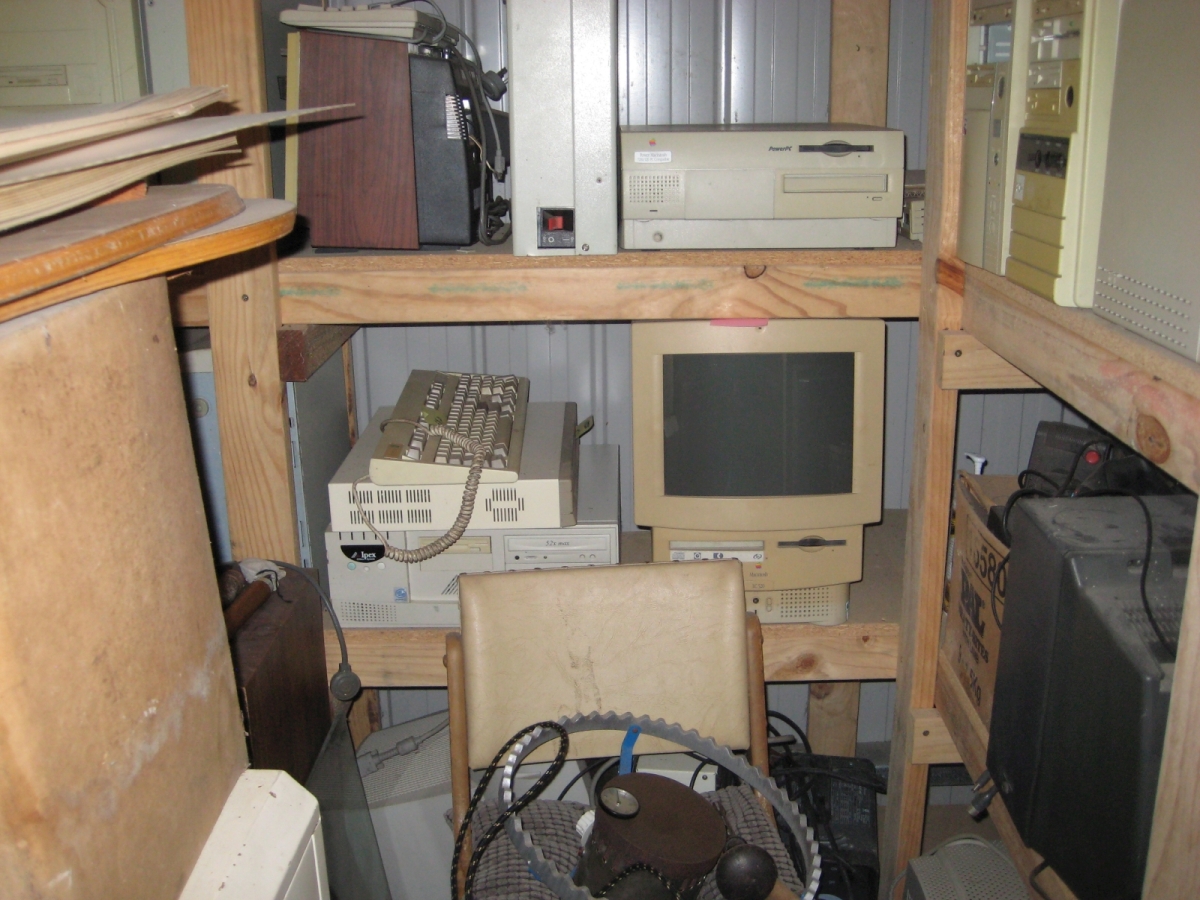 Caps in all the compact MACs have carked it.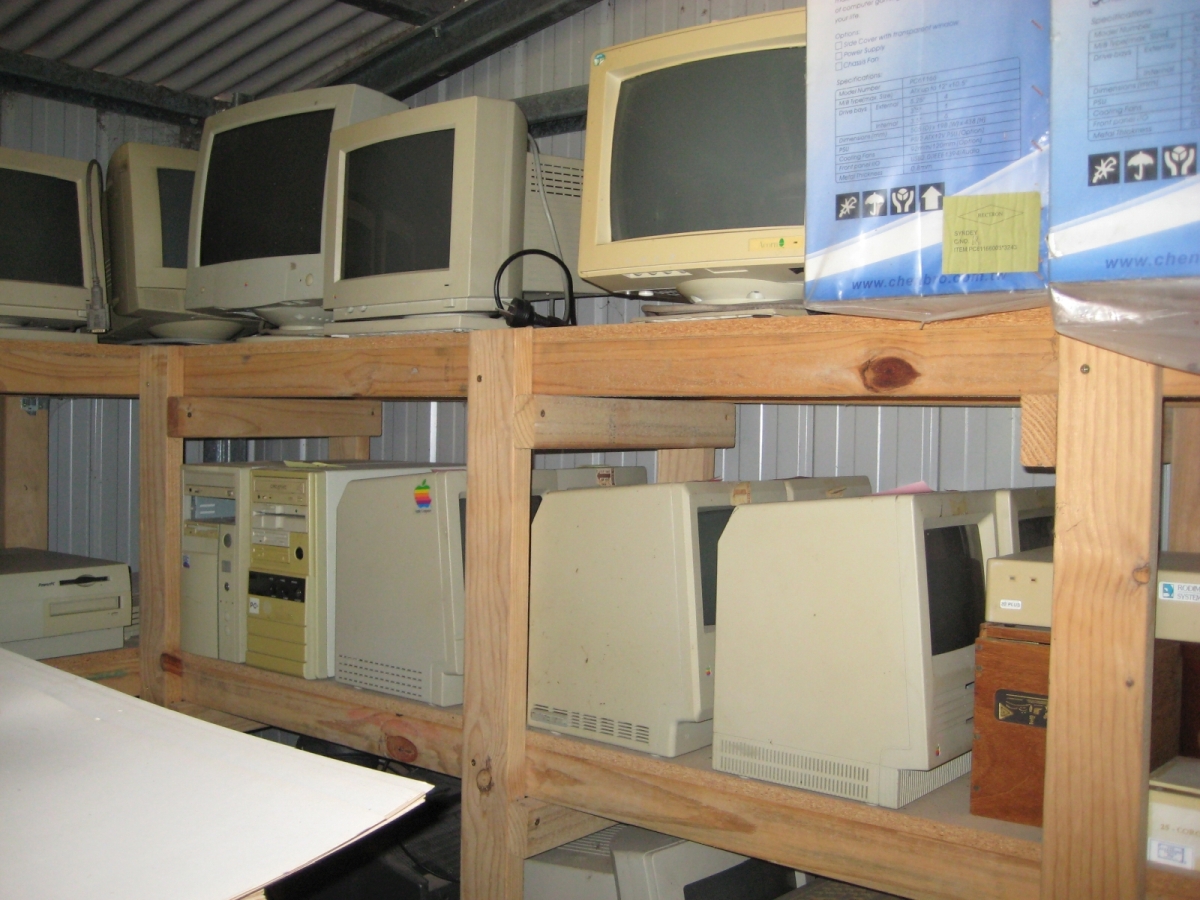 The Amstrad PCW was working OK when last checked - the CPC 6128 has a PSU issue (maybe caps)
.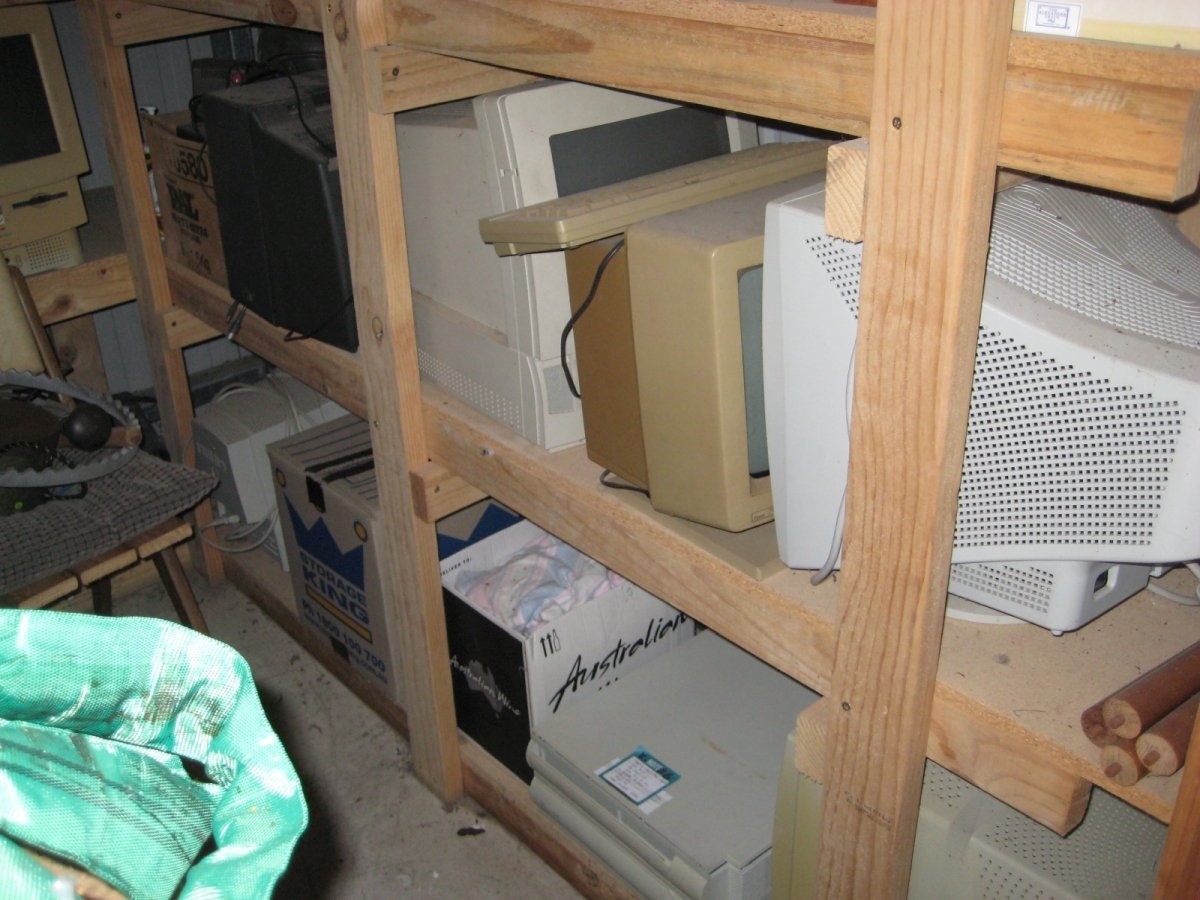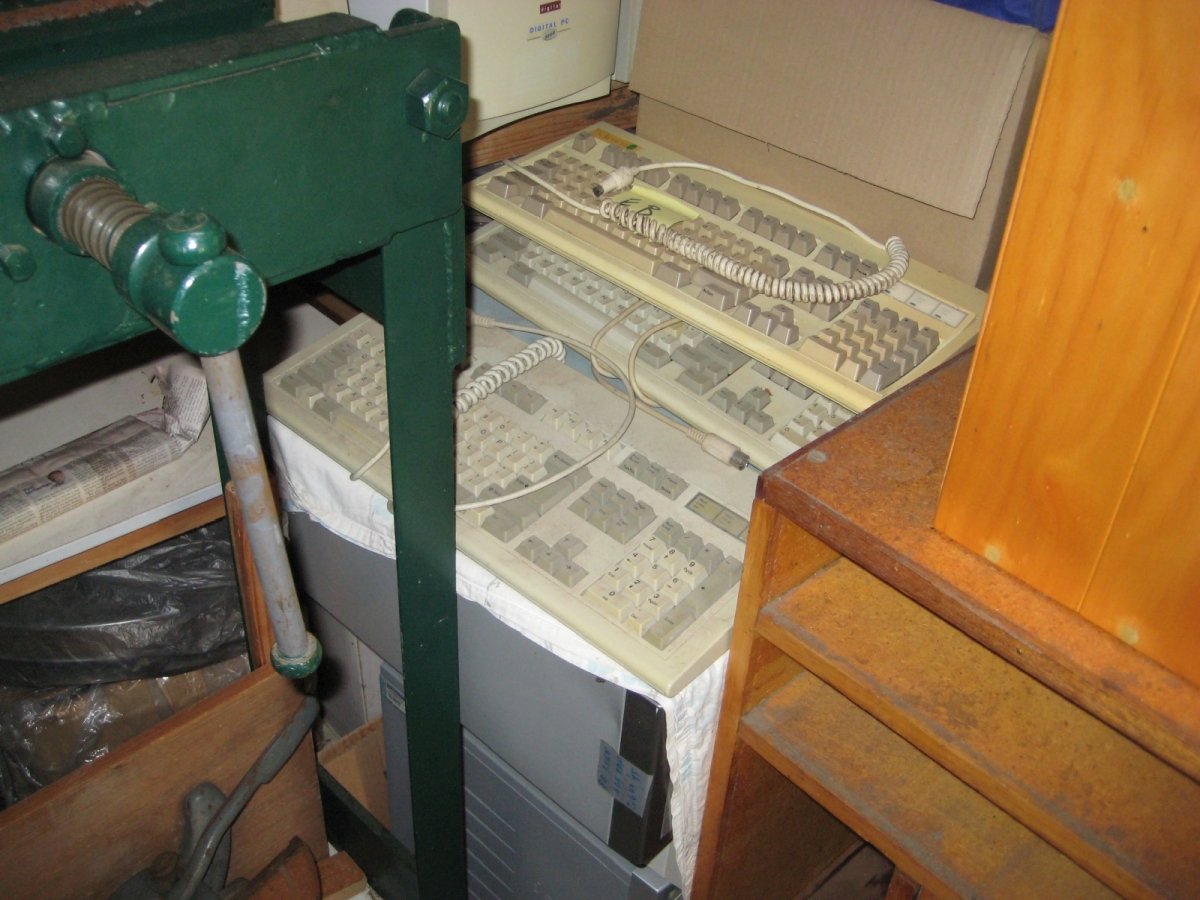 Another glimpse of shelf #2, looks like a group of 286's.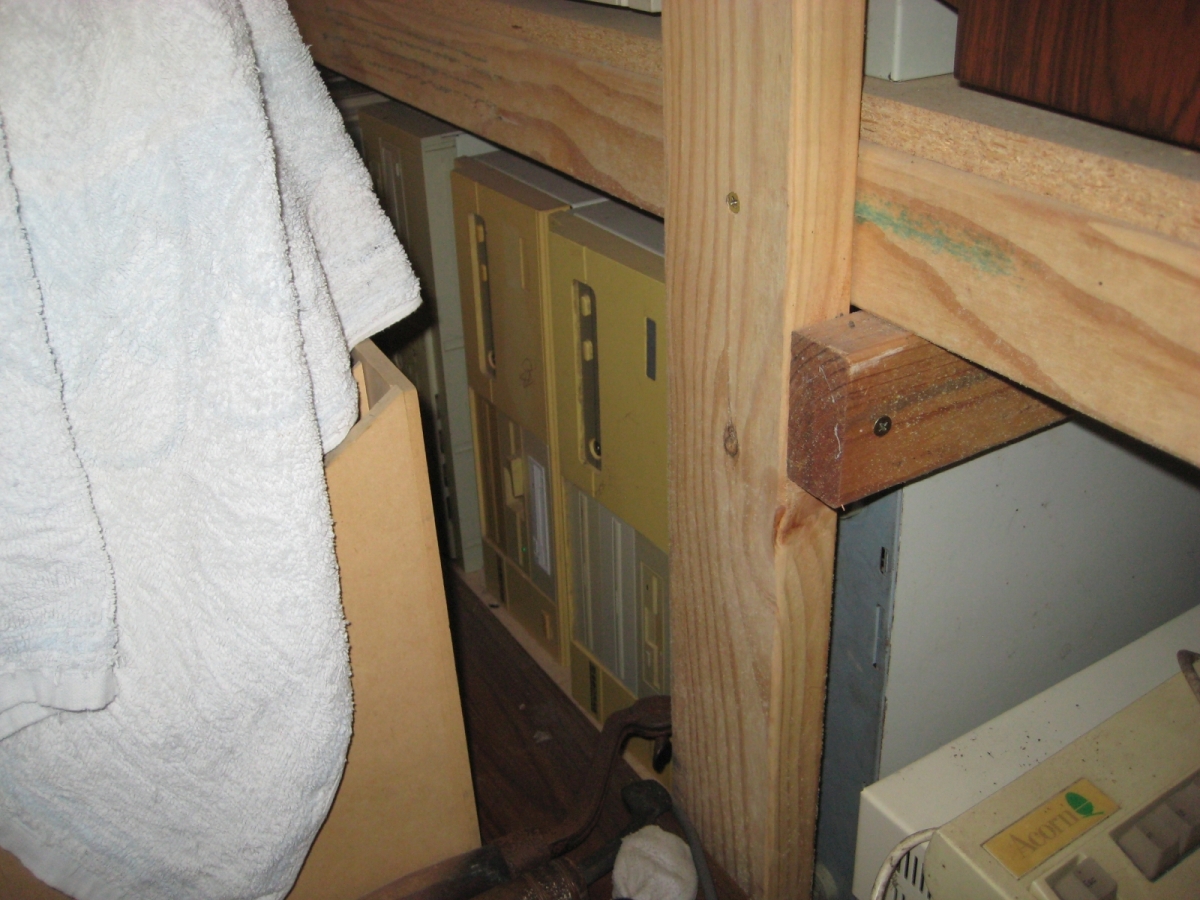 A box of old PC keyboards including a few early IBMs.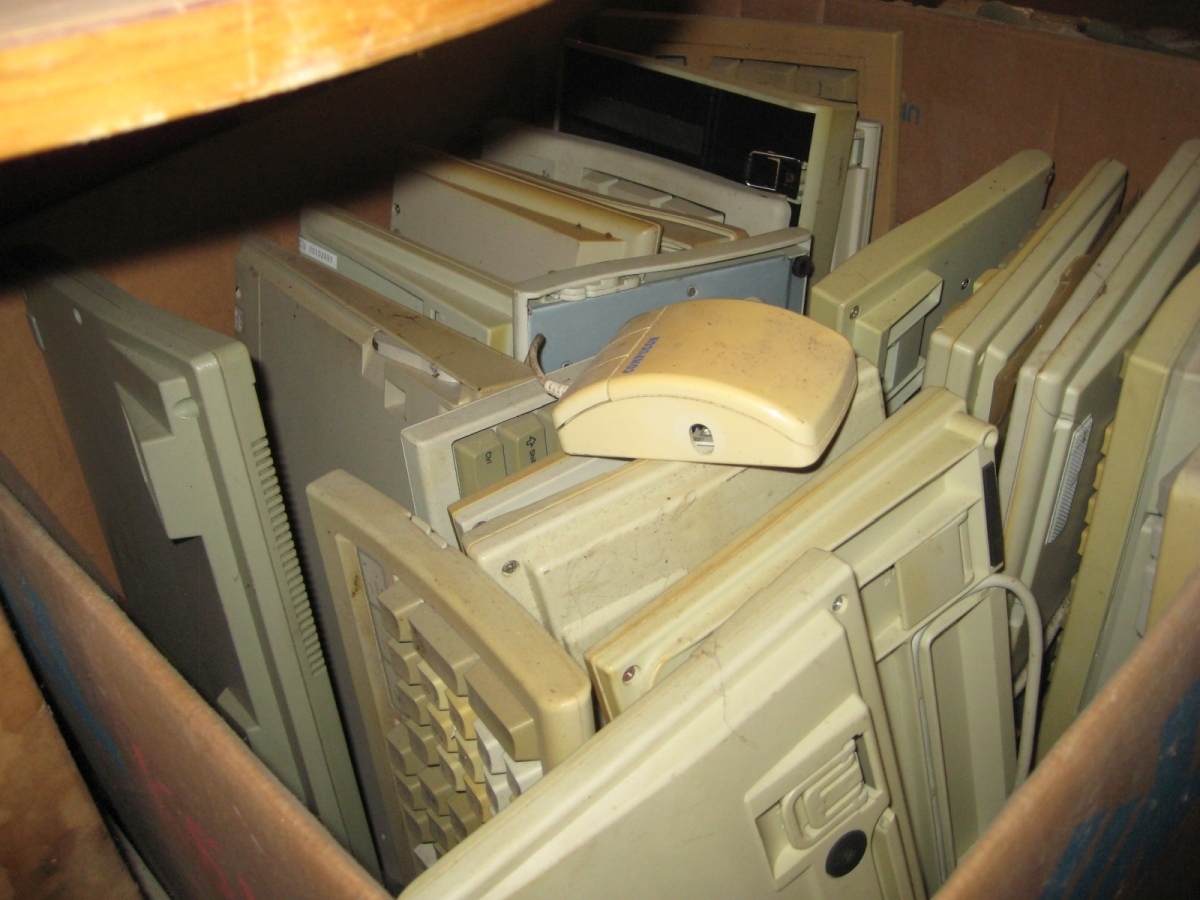 The Acorn works, I just never got around to putting the cover back on.
Most of the boxes on the table are floppy disks, including 8".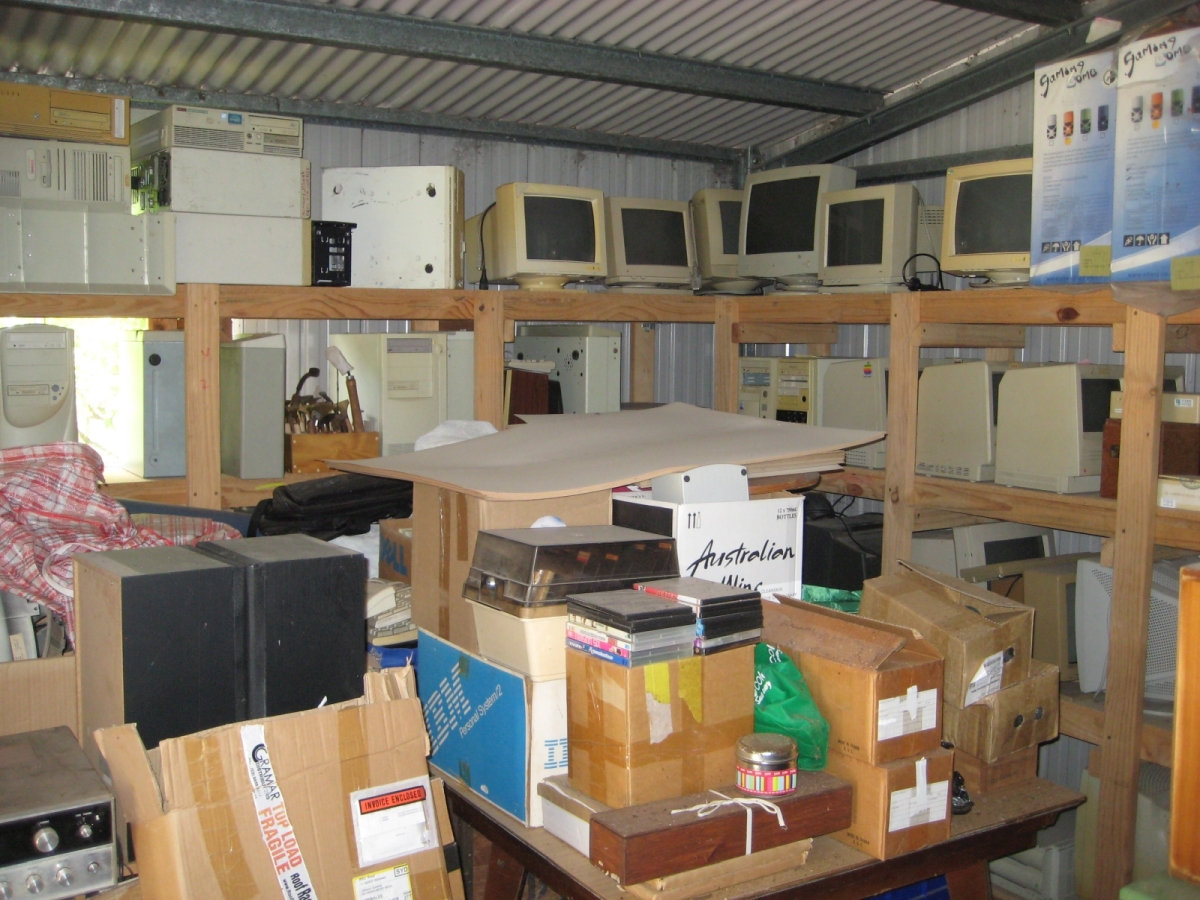 More old white CRTs - the boxes these are on and others near them are full of car sales brochures, mostly AU models.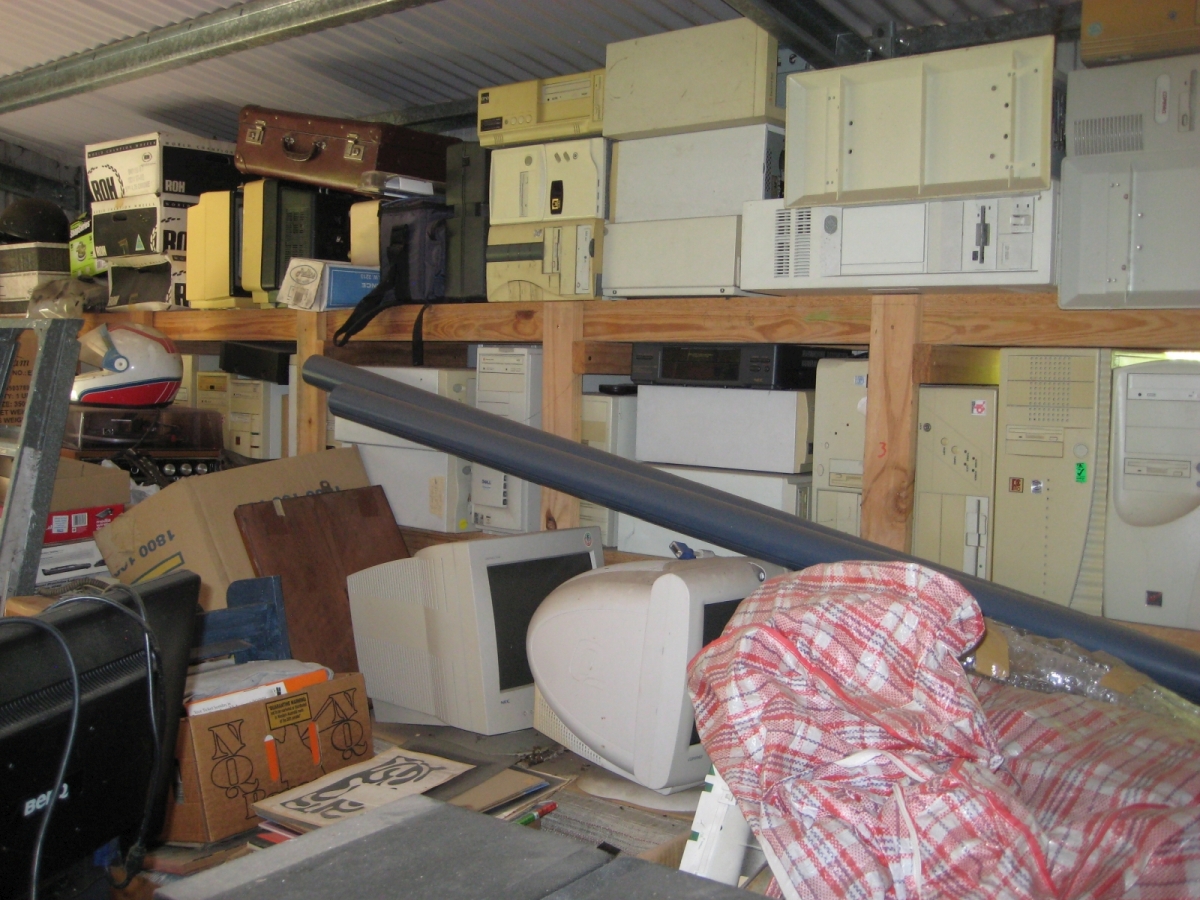 100 or so small IDE drives.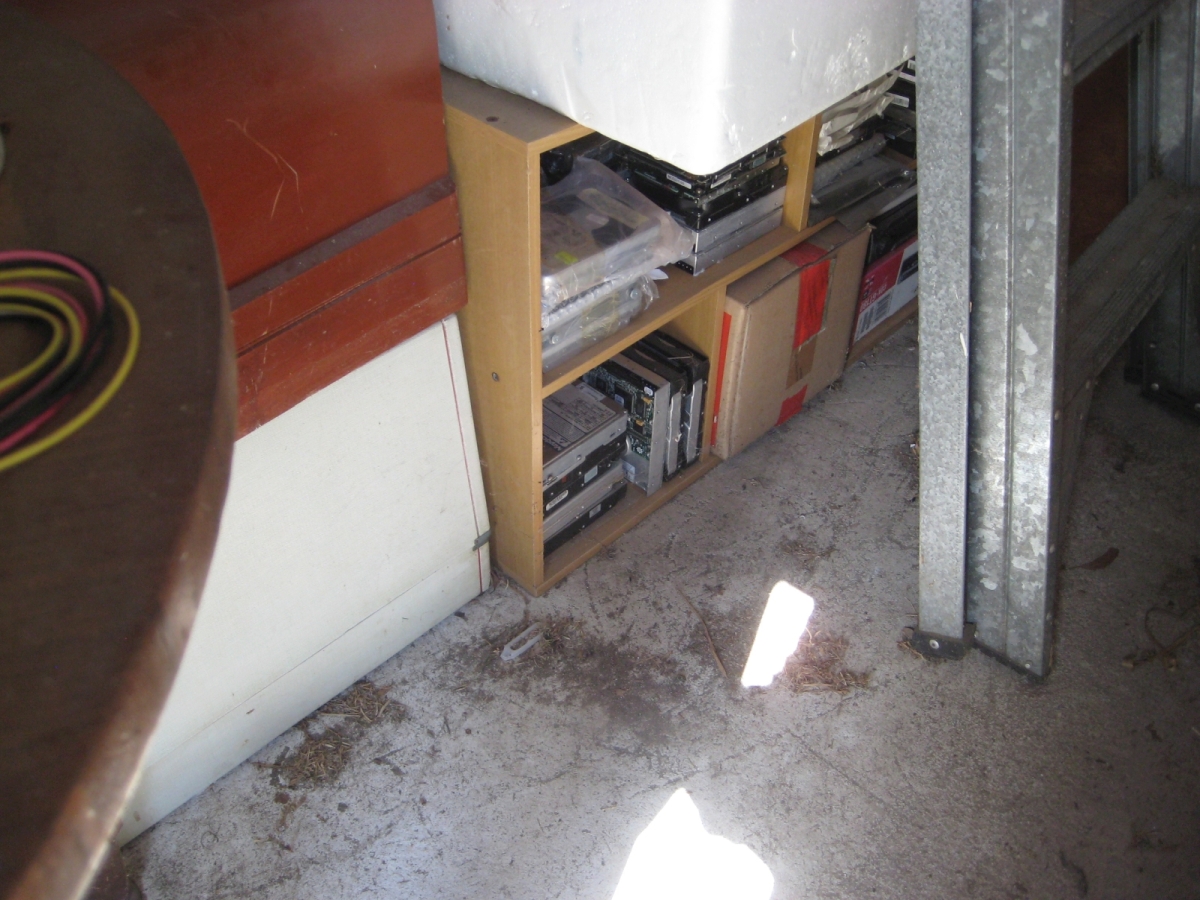 Shelf #3, probably 386 & 486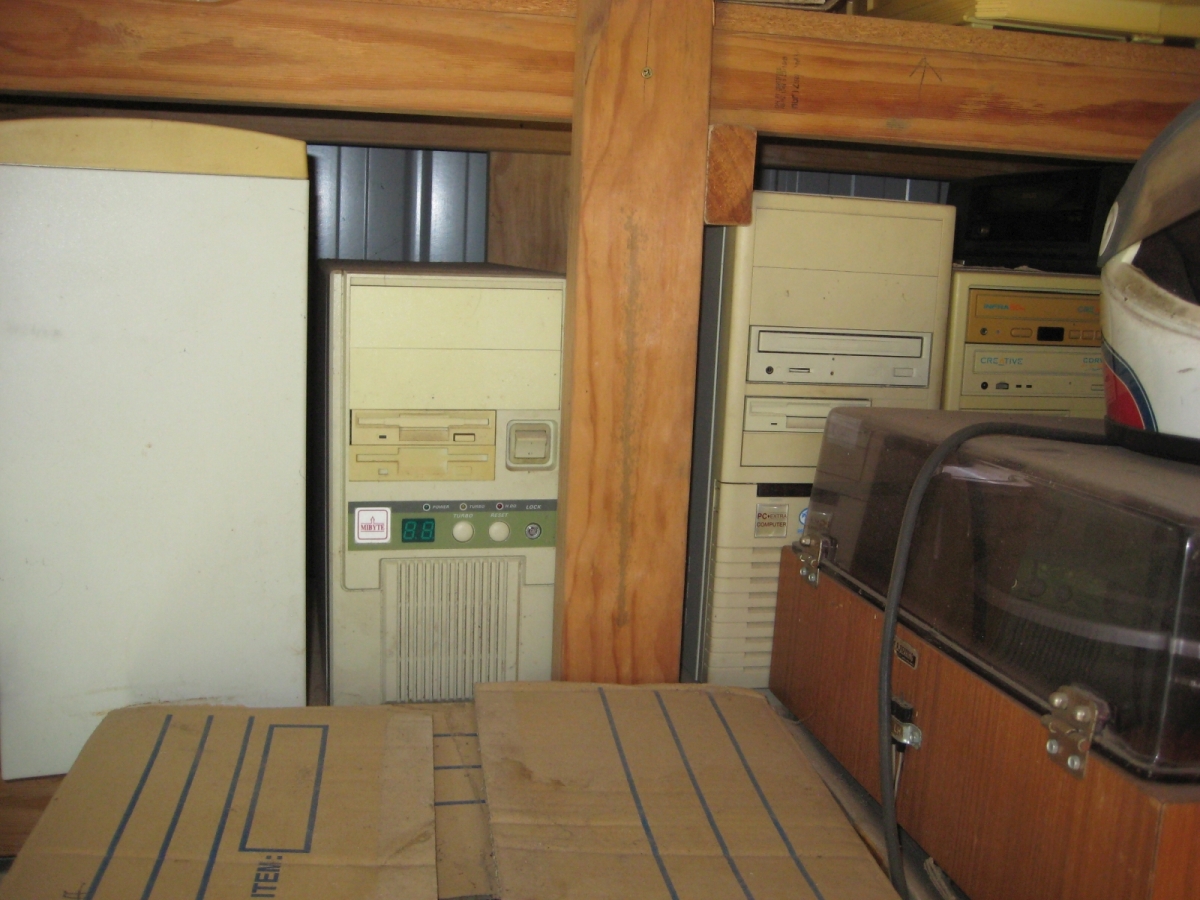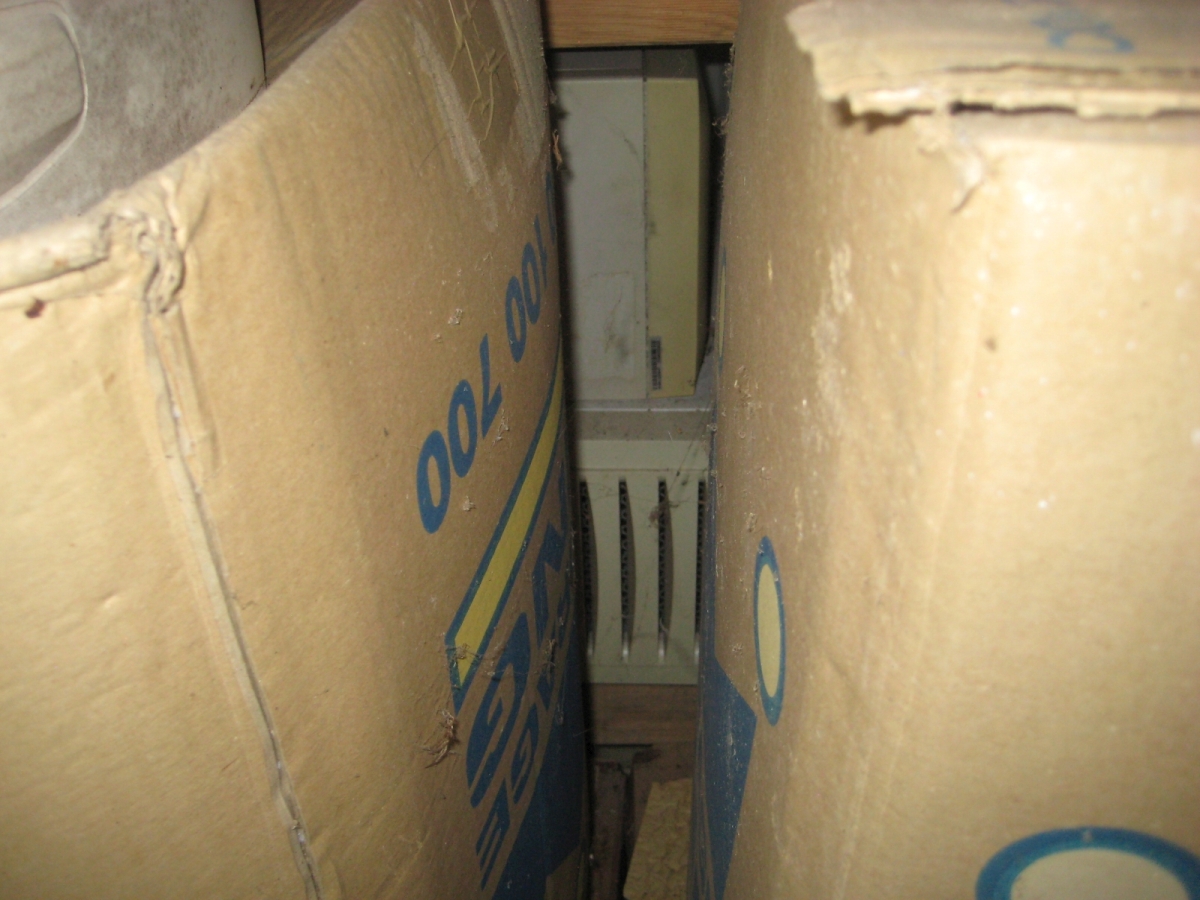 A box of MAC keyboards and mice.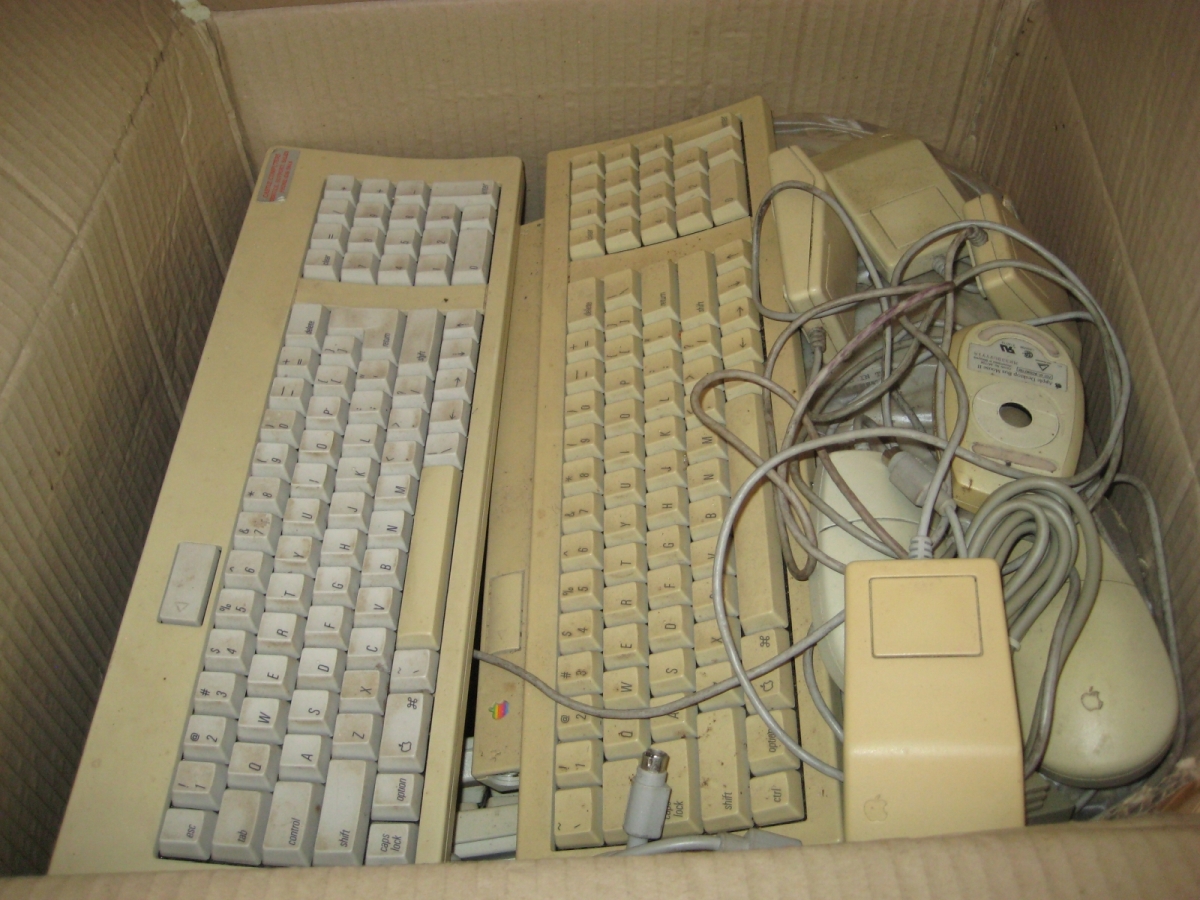 Another glimpse of the top of shelf 2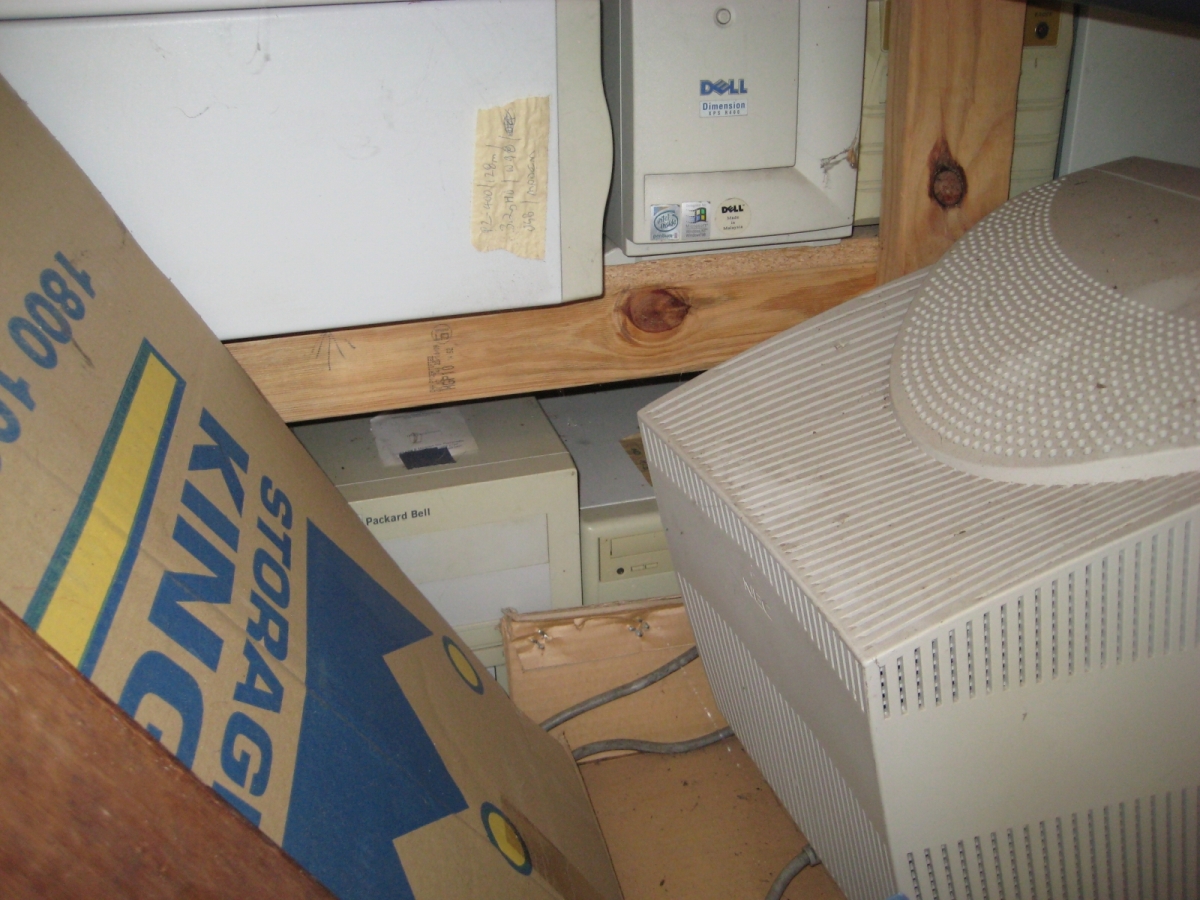 PC stuff still boxed from a previous move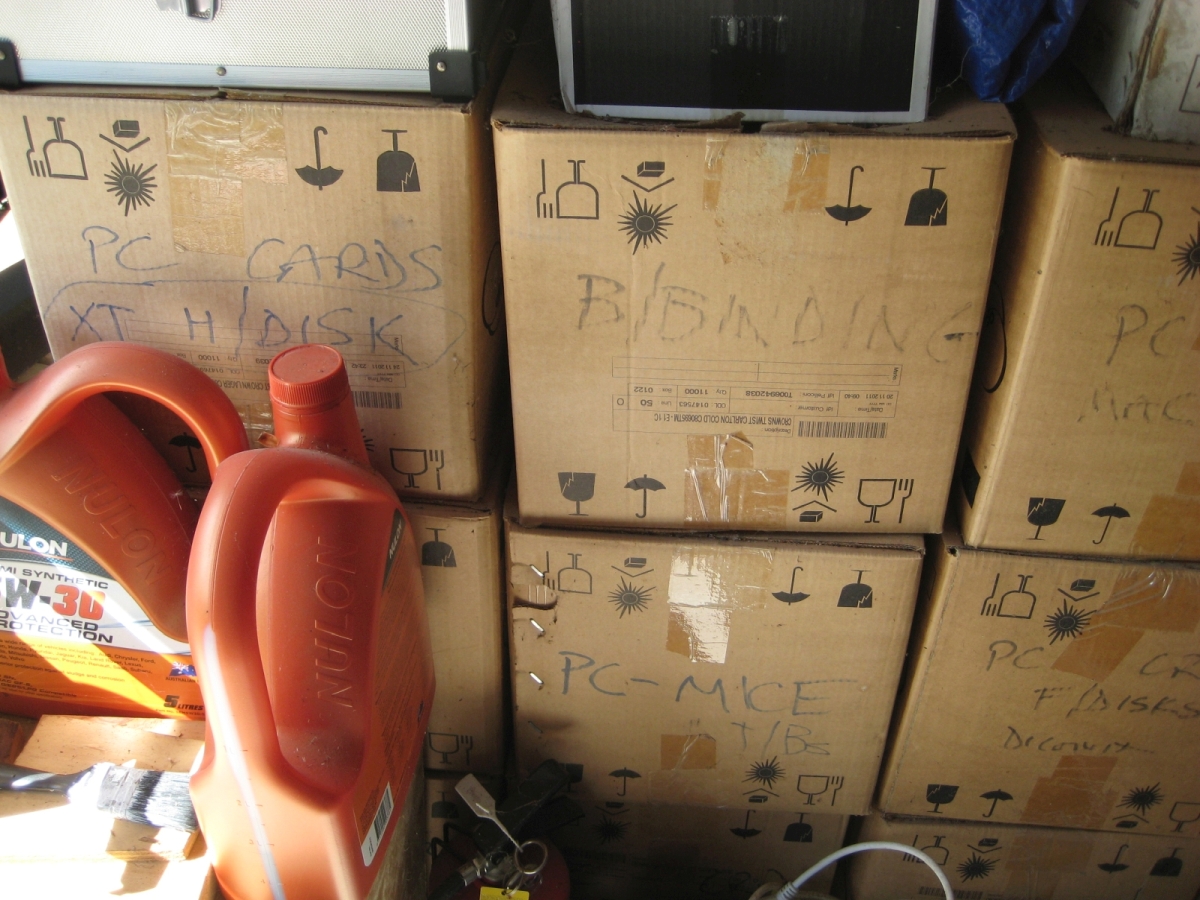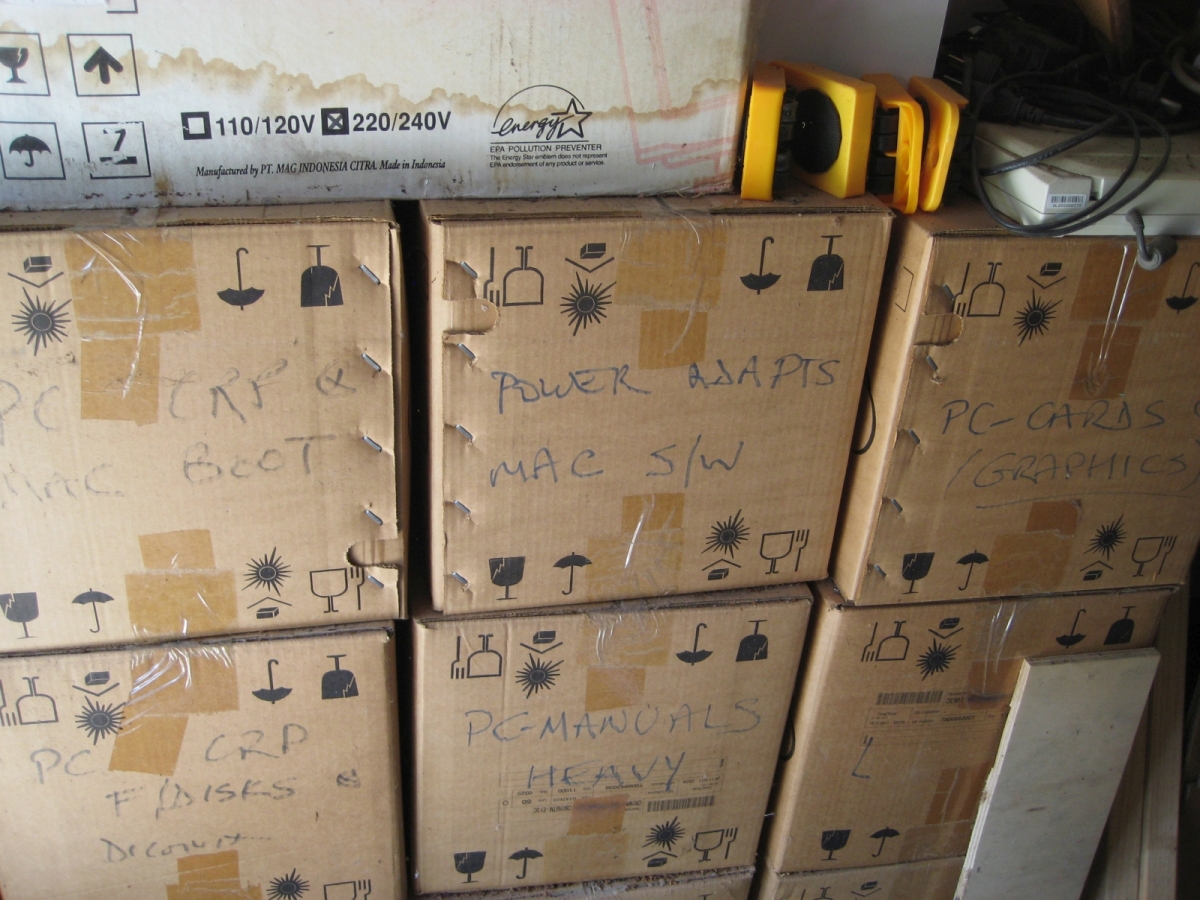 Mainly boxes of floppy disks on this table, including 8" new and used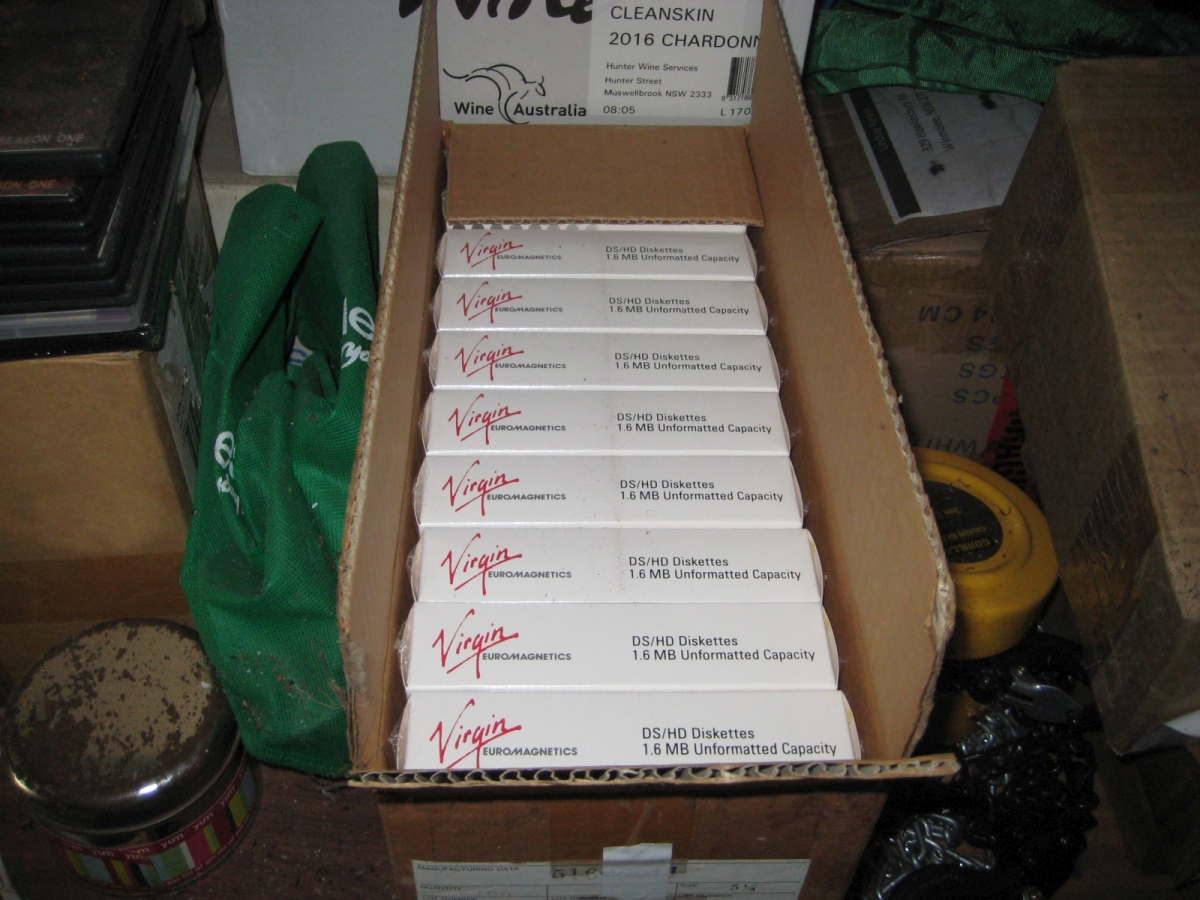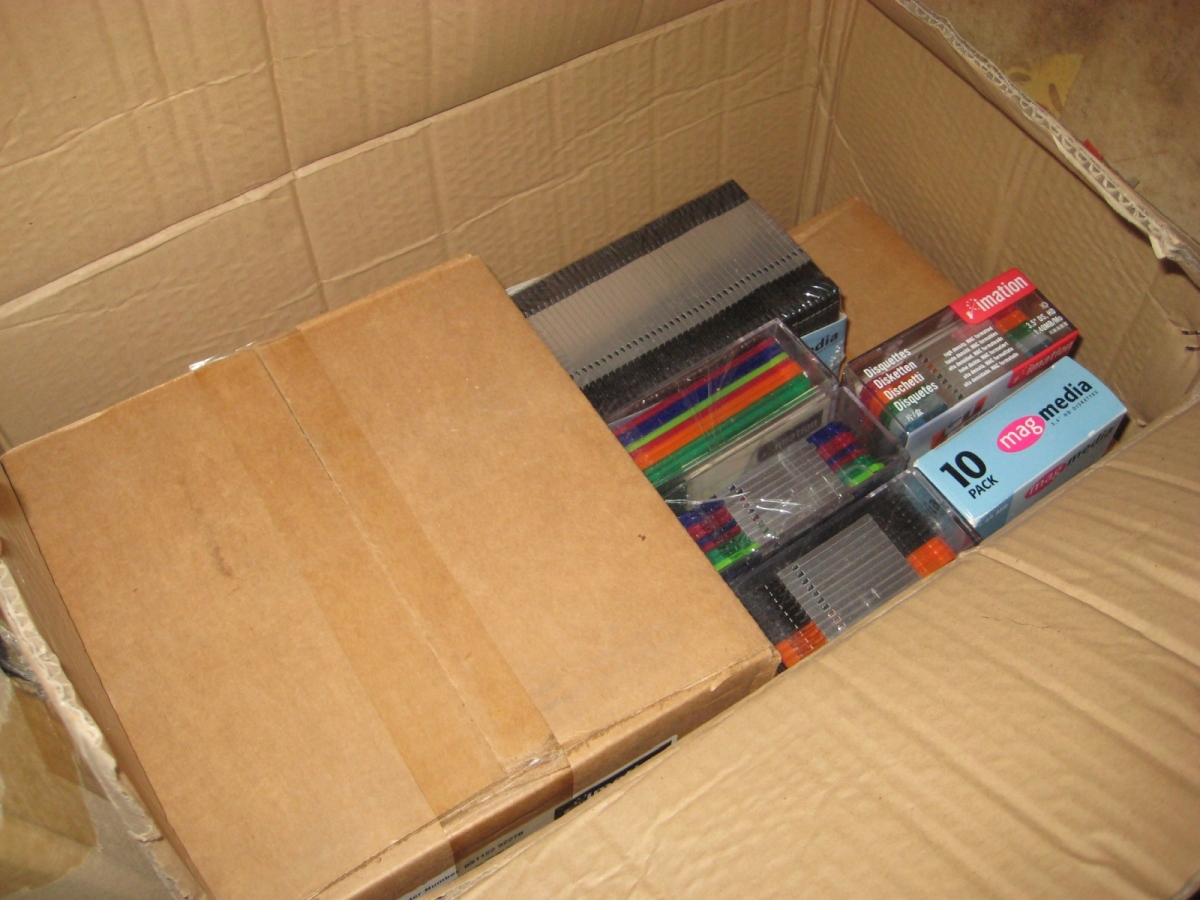 Some leftovers from the motoring magazines pile - thought I got rid of all these.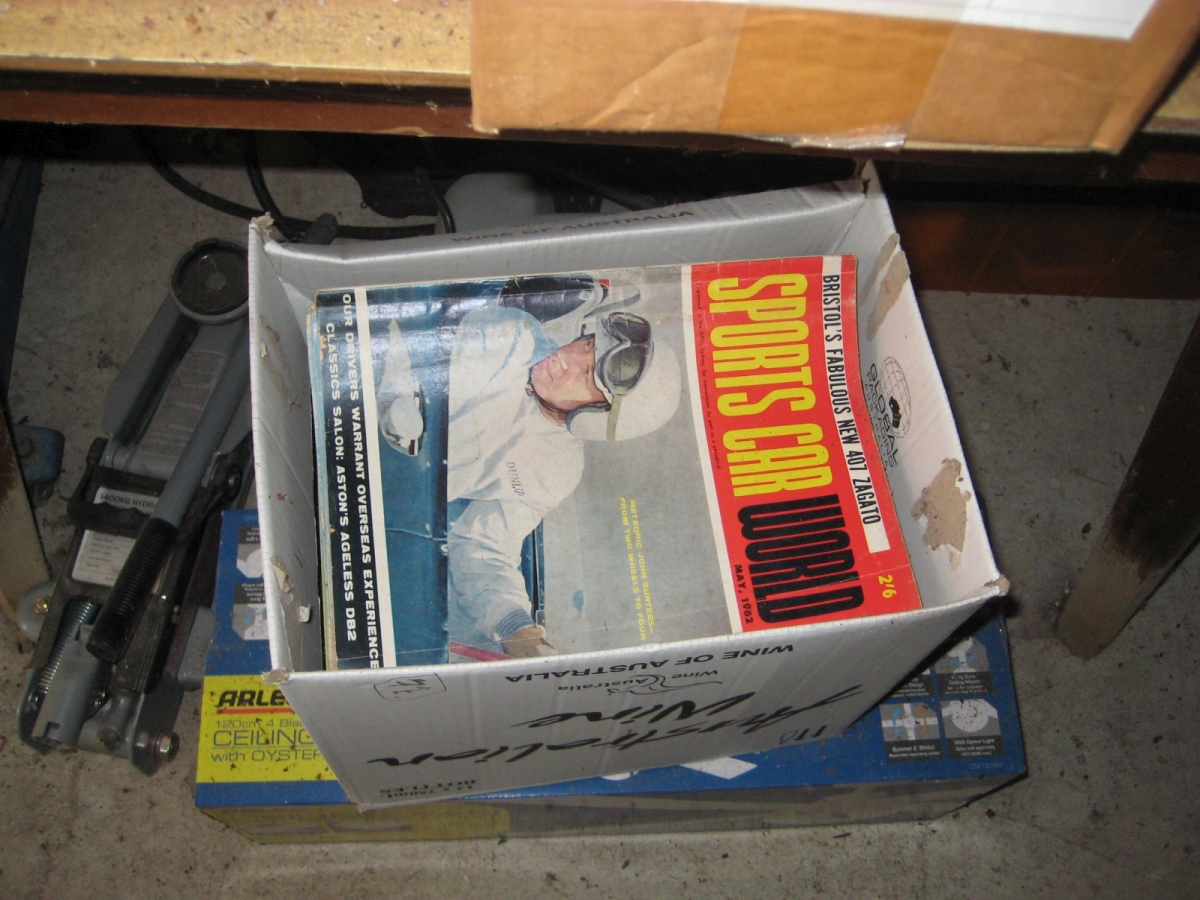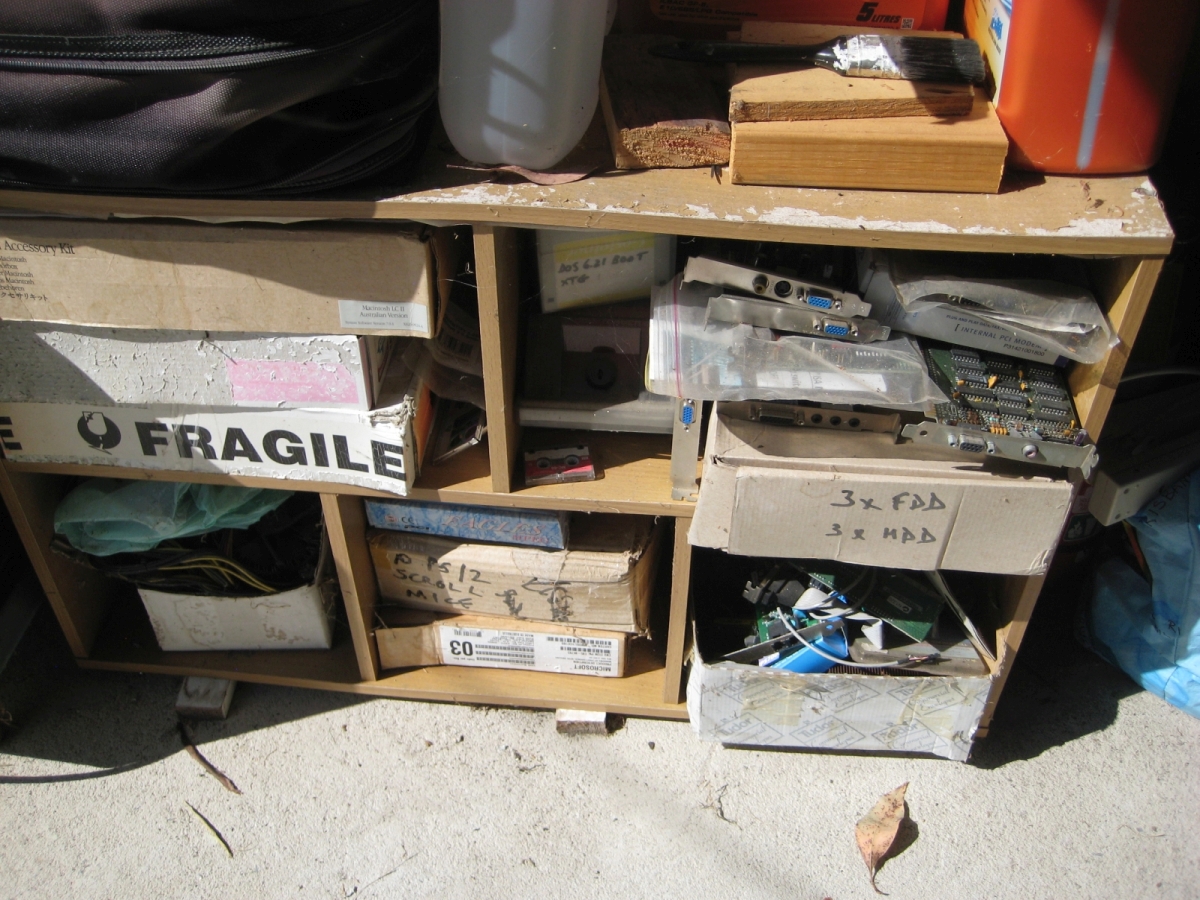 A 286 case with a 386 M/B sitting on top of another 286 (cases behind), both working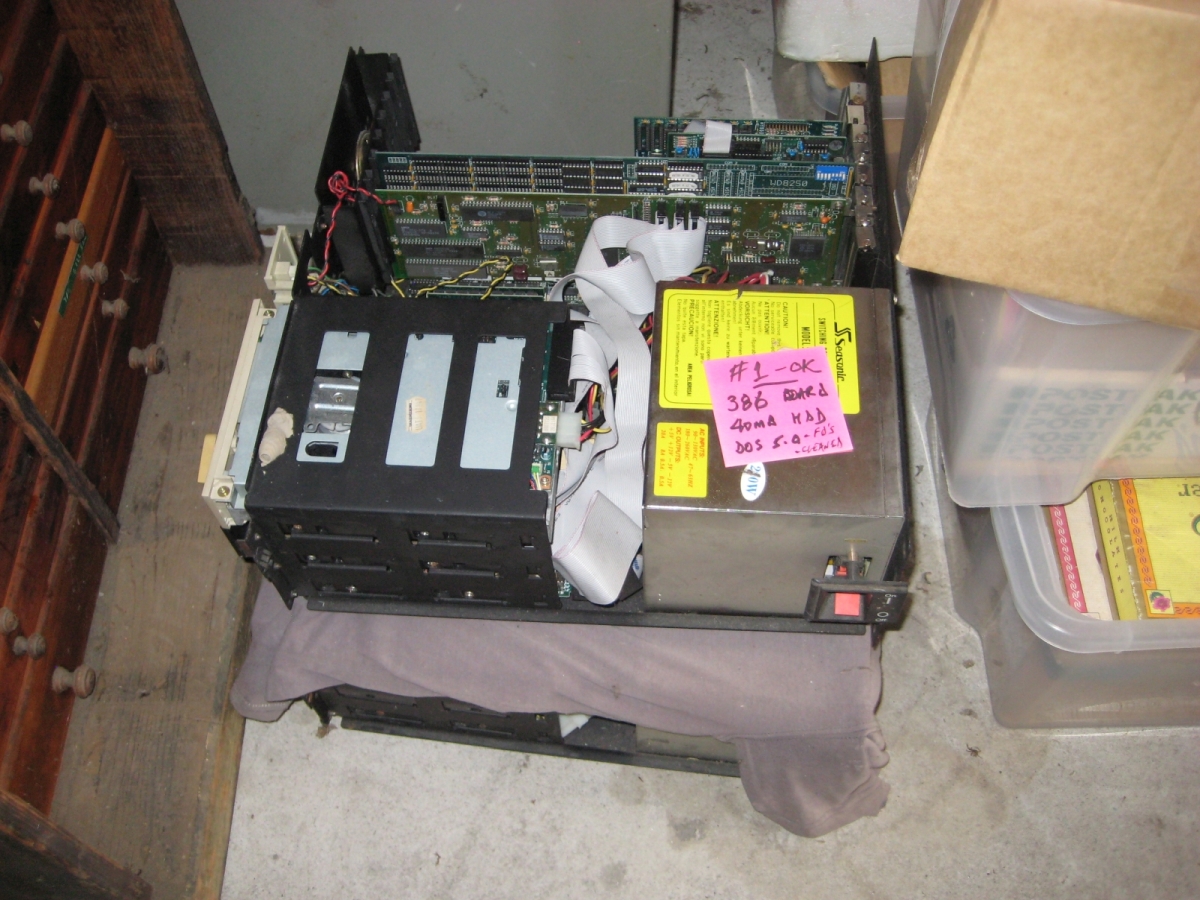 Dabbled in bookbinding, so there are 40 (or 50+) sets of brass and lead type plus accroutements and finishing tools.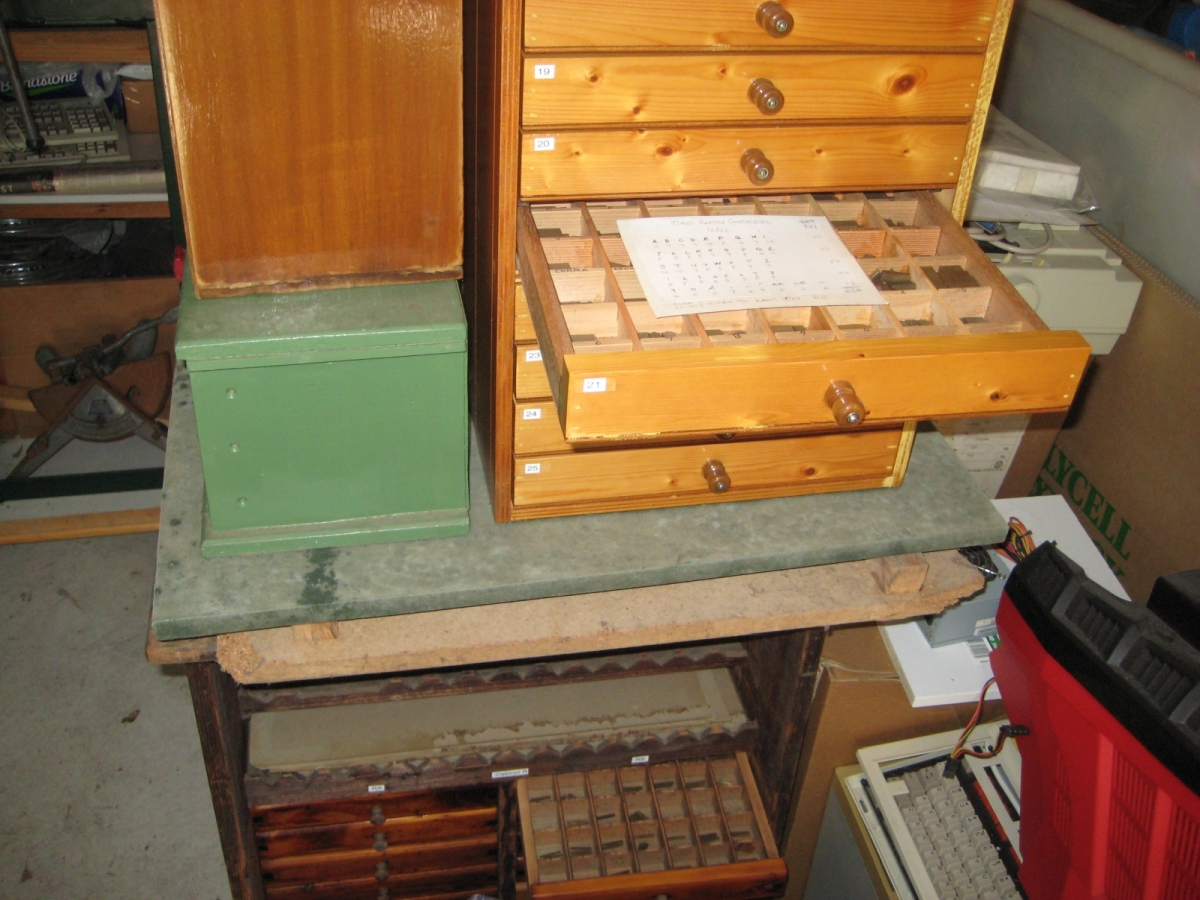 The workspace in the garage - most boxes under the shelf are full of car sales brochures.